June 21, 2022
Kirkby Property Market Review – Q1 2022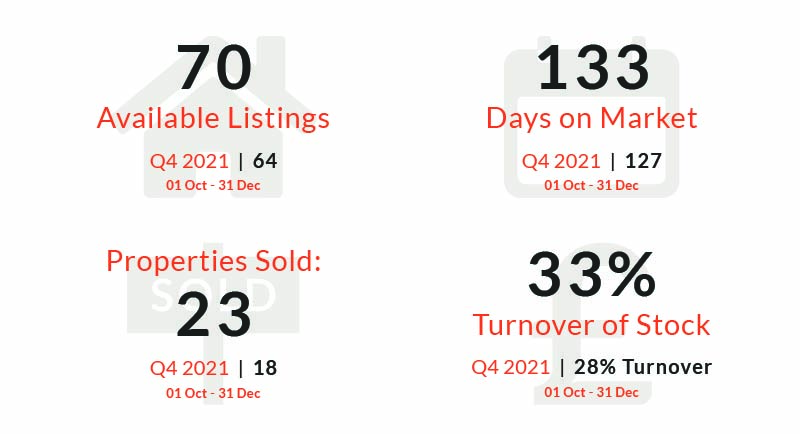 The local housing market has witnessed a slowdown in the 1st quarter of 2022, with housing supply experiencing
a marginal increase, despite remaining at low levels overall.
Most interestingly, house prices have fell by 6% during the first quarter of the year, this evidences that the market
is beginning to flatten out, coinciding with mortgage interest rates being on the rise.
Transactions are up by 5 sales from the 4th quarter of 2021, during 2021 a record number of sales were contracted, which may have contributed to delayed completion timeframes, resulting in several transactions spilling into this year's recorded figures.
All research would suggest that the housing market will continue to stabilize after the unusual market activity caused
by the Covid pandemic over the last 2 years. It is also expected that many mortgage lenders will tighten their lending criteria, with inflation being at a 40-year high, which will ultimately reduce the total number of transactions for the remainder of the year.
We predict that the housing market will move closer to normal in the second half of the year, with prices retreating from the panic-buying highs of the last 18 months.
*Please note that this is a broad analysis of the overall local housing market, should you be interested to learn how much your home is worth, or how your property value is likely to be affected by changing market conditions, contact us today for your FREE property valuation.