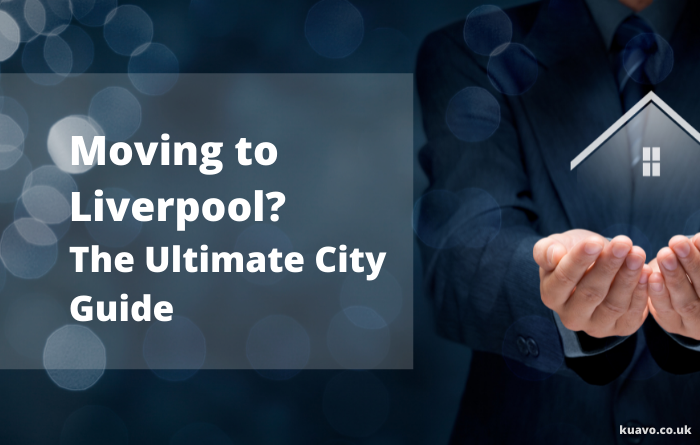 October 25, 2021
Moving to Liverpool: The Ultimate City Guide
Are you looking for a change of pace? Have you ever wanted to move to another city but never had the motivation or means? Do you want to live in one of Europe's most vibrant and progressive cities, with fantastic amenities, great job opportunities, and access to some of the world's best bars, restaurants, and entertainment? If so, Liverpool is perfect for you!
This article is an in-depth guide to all the reasons so many people are moving to Liverpool and why you should consider making the move too.
Click here for the latest Liverpool and Merseyside properties.
Also see: estate agents Crosby and Estate agents Liverpool
Liverpool's Cultural Attractions 
As 2008's European City of Culture, it is no wonder that Liverpool has many fantastic cultural attractions which draw many people to the city as both visitors and residents. Liverpool has gone a long way to shed the rather negative perception that some people unfamiliar with the city previously held. The city today has so much to offer including museums, art galleries, historic architecture and sites of interest. 
One progressive cultural movement that originated in Liverpool was the Mersey Beat music scene in the 1960s with bands such as The Beatles and Gerry & The Pacemakers transforming world music forever. Today there are still plenty of concerts and musical festivals which take place all year at venues like the Liverpool Arena.
Anfield Stadium, the home of Liverpool F.C. houses both an art gallery and a museum about football while there are various "Beatles Tours" during which you can visit various places of significance in the early lives of the band. If you are a history buff, you can also explore the iconic Liver building and learn about Liverpool's maritime past at Albert Dock.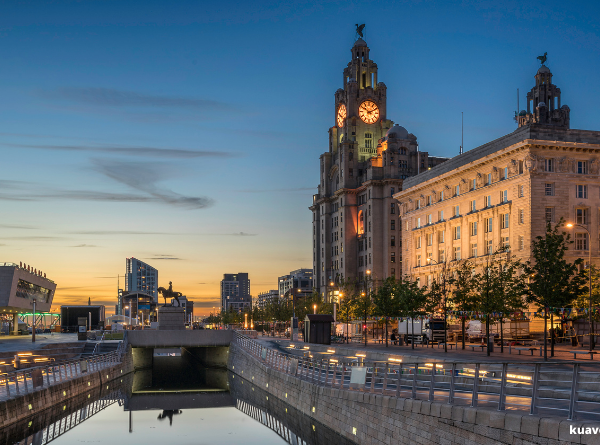 The City Centre 
Liverpool's city centre has seen significant regeneration over recent years, especially since The Beatles Story Museum opened its doors on Albert Dock back in 2008 attracting thousands of visitors every year from around the world. Since then, many new buildings have been built including St John's Shopping Centre where you can find high street brands as well as some great restaurants such as Pizza Express & Nando's. In fact, there are so many places to eat in Liverpool's city centre that you could try a different restaurant every night for months.
If you are looking for some great cheap-eat options, then you can also take advantage of the great deals available in Liverpool's city centre. You can grab a Kebab or even some Fish and Chips from one of many takeaway shops on Dale Street, Hanover Street & Lark Lane where you will find eateries selling everything from donner meat to traditional English desserts like apple crumble.
If you prefer something a little more refined, then why not try McLaren's Seafood Bar located in an old bank vault near Exchange Flags which offers upmarket dining with fine wines and fresh seafood alongside stunning views over the River Mersey.
Liverpool Nightlife 
One of the most popular aspects of life in Liverpool is exploring the city's bars and restaurants and there is certainly no shortage of either! For an eclectic mix, you should check out London Road's many bars that range from cocktail bars like Camp & Furnace all the way down to traditional pubs like The Ship & Mitre which has been serving Guinness since 1860. If you're looking for somewhere to eat then try Market Restaurant, Red Door Roasters or Bold Street Coffee, all of which have been named as some of the best restaurants in Liverpool.
Popular bars in the city centre include Bierkeller Entertainment Complex at Stanley Quarter serving authentic German beer all year round while also hosting live music events every weekend throughout summer and winter. On the other hand, if you prefer a more relaxed environment then why not try one of Liverpool's many gin bars such as The Gin Parlour located in Hope Street where they serve over 60 different gins and garnish them with fruit or even chocolate.
There really is something for everyone in Liverpool, and if you like spending a night on the town with your friends then there are certainly plenty of bars and clubs such as Lomax, Alma de Cuba & The Kazimier Garden which is located underneath a railway arch near Lime Street Station. For live music venues, the O2 Academy and the Liverpool Arena attract some of the biggest names in world music as well as award-winning musicals and shows. 
Schools in Liverpool 
Liverpool's schools consistently perform very well academically placing the city among the UK's England's top ten regions according to GCSE performance rankings. There are also many international schools in Liverpool that cater for the children of the city's many overseas residents such as Liverpool International School and Broadgreen International School.
There are also plenty of fantastic primary educational institutions in Liverpool such as Belvedere Primary School or Mosspits Lane Primary school that offer both the National Curriculum and fantastic sports and extra-curricular clubs and activities.
For secondary level education teenagers can attend one of the city's many high-performing state secondary schools, or alternatively, you may want to consider a local grammar or independent school. One of the most prestigious is Liverpool College where fees currently stand at between £6,586 to £8,278 per year but often result in students attending top universities across England upon graduation. You can also consider one of the Catholic secondary schools in Liverpool such as St. Mary's College or All Saints' Academy.
Quality of Life 
Liverpool is well known for being a very friendly city with an extremely welcoming community that are always happy to help out new residents and visitors alike. The people here are passionate about their football teams, music scene, cultural identity and history, making it one of the most unique cities in the UK.
As well as the fantastic restaurants and bars mentioned above, you can also visit museums like the Tate Liverpool or World Museum Liverpool where you can learn about the city's culture and history. If you prefer to spend time in nature, you can visit one of Liverpool's many beautiful parks such as Calderstones Park.
Liverpool previously had an unwanted reputation of being quite a dangerous place to live but crime rates have fallen enormously in the last two decades. These days, Liverpool is generally considered to be a very safe place to live which is no more dangerous than any other major city in the UK. If something unfortunate does happen, there are several police stations situated throughout the city that you can visit including those at Albert Dock, Dale Street or St Georges Quarter.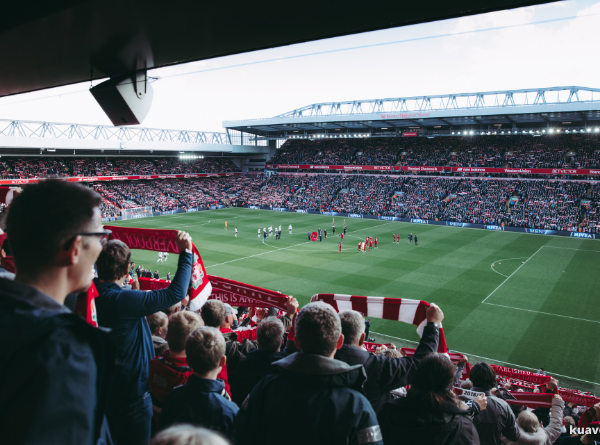 Football in Liverpool
If you decide to become a Liverpool resident, you will have access to two of the most successful Premier League football clubs; Everton and Liverpool, with no shortage of matches for either team to attend every season. Liverpool has won both the Premier League and the Champions League in recent seasons under Jurgen Klopp while Everton has progressed enormously since the club was recently taken over. Despite the huge rivalry between the two clubs, Everton's stadium Goodison Park, and Liverpool's Anfield, are only four miles apart. This means if you are planning to move to Liverpool and haven't chosen your team yet, you can check out one stadium and then walk across Stanley Park to see the other.
If you prefer a more relaxed way of watching sports, you can visit one of many bars or pubs across the city that often show live games from around Europe as well as dedicated sports screens at restaurants like The Old Hardware Store on Duke Stree
Housing Options in Liverpool
Liverpool has so many fantastic residential areas, each with its own unique charms and advantages. The average house price in Liverpool is in March 2021 was £182,534 which is 40% lower than houses in London meaning you can get a lot of bang for your buck. The property market has been booming in Liverpool for many years so you can also be fairly confident of getting a good return on your investment. Here are average property prices for different types of housing in 2021 compared to 2020:
Detached homes: Average price in 2021 = £289,037; Change since 2020 = +1.18%.

Semi-detached homes: Average price in 2021 = £172,260; Change since 2020 = -1.71%.

Terraced homes: Average price in 2021 = £135,139; Change since 2020 = +0.28%.

Apartments and flats: Average price in 2021 = £126,251; Change since 2020 = +1.81%.
House prices in Liverpool can vary quite a lot from area to area but even the most expensive areas are highly affordable, especially when compared to prices elsewhere in the country.
Here are our top four picks for places to consider if you are planning to move to Liverpool: 
1. The City Centre
If you are hoping to be right in amongst the action, then living right in the city centre might be the best idea. You will find everything you could want from interesting cultural and historical sites to cool little cafes and restaurants. You will also have access to the city's excellent transport system so you will be able to travel from your home in the city centre to wherever you need to go.
The city centre is constantly under development so there is a huge range of different types of housing available. If you are looking for something modern and sleek, then you may want to consider one of the luxury riverside apartments with views of the river and the skyline. So many of these have been built in recent times that it really is a buyer's market with some bargains up for grabs. There is even the opportunity to buy one of these apartments off-plan and have it finished exactly as you want it. 
2. Woolton
This picturesque village is located just six miles from the buzzing city centre and is one of the most desirable areas for families who are looking to move to Liverpool. Woolton is surrounded by beautiful Merseyside countryside, with history 19th-century houses, charming pubs and restaurants, and friendly locals. The village provides a safe, quiet place to relax and raise a family, while also being within a short commute into Liverpool city centre. 
With these benefits comes higher house prices than many other locations in Liverpool, but with a stunning setting and beautiful green space like Reynolds Park, Woolton is a wonderful place to live.
3. Allerton
Allerton is another great choice if you are looking to move to a quiet area outside the city but still be within easy commuting distance. The suburb is home to a friendly mixture of residents including growing families, young professionals and students, with amenities to suit everyone. Allerton is also home to Calderstones Park, one of the most beautiful green spaces in the city, as well as fantastic schools. There is a huge range of diverse properties available in Allerton to fit different budgets and needs. 
4. Aigburth
Aigburth is a great choice if you don't have the budget for Woolton because this suburb in the south of the city offers some of the best value for money in Liverpool's housing market, for buyers whose budget is a little more modest. Near to both the promenade and Lark Lane, if you choose to live in Aigburth, you will be spoilt for choice in terms of restaurants, coffee shops, and boutique stores. Aigburth has a wide selection of different properties making it the number one area in Liverpool for first-time buyers, growing families and young professionals.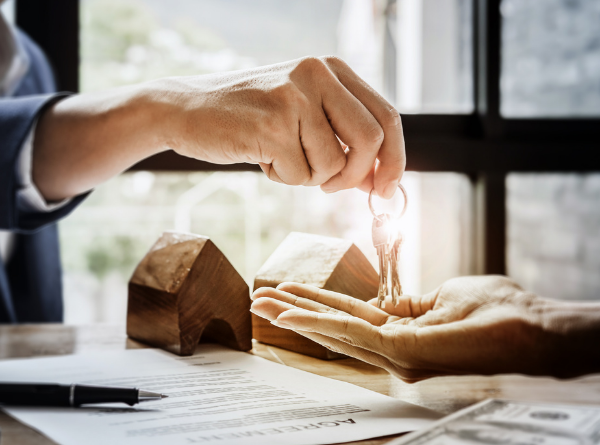 Final Thoughts
Liverpool is a city with tremendous culture, history, and places to explore. It is also one of the most affordable cities in Europe with incredibly friendly people, so if you are looking for a new place to call home, Liverpool should be at the top of your list. With so much to offer it's no surprise that so many people are moving to Liverpool every year.