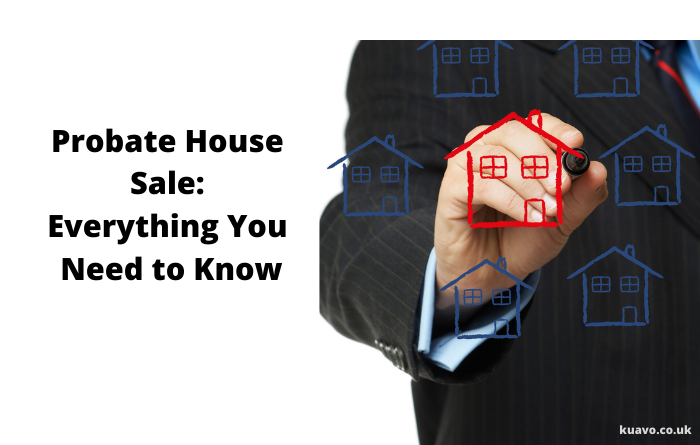 October 27, 2021
Probate House Sale – Everything You Need to Know
Probate is the legal procedure in which a deceased person's assets are distributed to their beneficiaries or heirs, and the executor of the estate takes care of distributing those assets. The probate process can be complex, lengthy and expensive and often leaves people feeling confused and overwhelmed. A probate house sale can present various obstacles for both the seller and the buyer which make securing a suitable deal very difficult.
In this article, we will explain what probate is, how it affects buying and selling houses in the UK, and the steps you can take to make the whole process easier.
What does Probate Mean?
In order to understand how probate affects buying and selling a house, it is important that we first explain what the term 'probate' means. Probate is a legal process that follows someone's death in which their assets are evaluated and distributed by an executor of their will. This will typically involve the sale of any real estate owned by the deceased, and it is this part that we are going to focus on.
Probate works by the executor (the person responsible for carrying out the wishes laid down in someone's will) selling the deceased's assets in order to pay off any debts and taxes owed, before distributing what is left of the estate to their beneficiaries. The probate process usually goes something like this:
The executor of the estate will usually serve a notice to creditors
They then take control over any assets owned by the deceased, which may include bank accounts, shares and property. These are known as 'probate assets'
Any debts or outstanding taxes owed need to be paid for using these probate assets before anything can be distributed. This is often done by selling off some of the properties in order to fund the costs involved with administering an estate. It is important that this process takes place quickly so that beneficiaries do not lose out on valuable investments or funds due to them from their loved one's estate.
What is a Grant of Probate?
A grant of probate is a legal document that confirms the executor as the representative and signatory for any assets within an estate. The following are all considered to be 'probate assets':
Real property such as land, homes or other buildings
Personal property such as jewellery, artwork or antiques
Bank accounts held solely in the deceased's name
An executor will need to provide certain documentation when asking for permission from beneficiaries and any other parties involved in the process such as creditors or HMRC. This document is called a grant of probate which proves that the executor is legally able to act on behalf of the deceased person during this time. When
The process of applying for a grant can often take several months due to how long it takes solicitors and courts to approve applications. Costs related to obtaining a grant vary depending on where you live but usually come in at around £340-£510 (including VAT), which includes administration fees and professional charges associated with drafting and submitting the application. As well as these, the applicant will also need to pay a separate fee for the grant itself.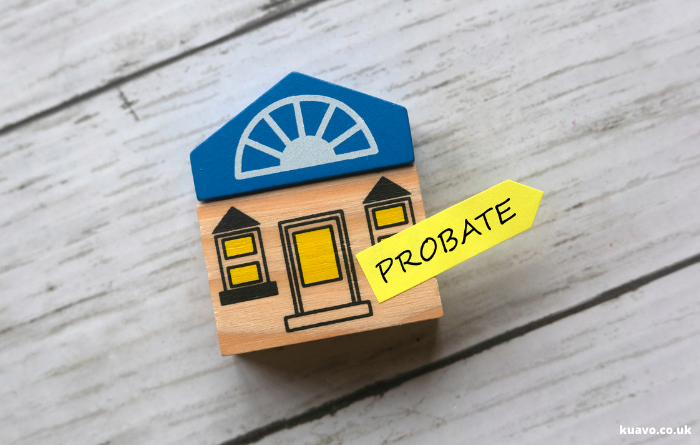 For help buying or selling a probate property contact us here or give us a call at 0151 541 7087
Why are Probate House Sales Often So Difficult?
The process of selling a probate house can be very difficult and time-consuming, especially if there is no one who wants to buy the house in its entirety. The executor has an obligation to obtain fair market value when selling off assets belonging within someone's estate meaning that they must sell everything at once instead of individually due to it being much easier and more cost-effective. It can often take months just to get a sale approved by the courts making it incredibly frustrating for buyers hoping to secure the property after making an offer.
Furthermore, selling a probate house can be very complicated because if one or more beneficiaries do not agree with how certain things are being done by the executor they may 'dispute' this and appoint another executor themselves, causing further delays and problems. Because each beneficiary must receive equal shares of the estate it may also mean that the house will have to be sold in its entirety, otherwise assets must be split into their individual values which can take a very long time.
While selling off an entire house is often more beneficial for buyers who are interested in purchasing a property as-is, splitting up households and furniture before selling them on individually may make sense for executors instead of waiting until all beneficiaries agree on how things should be done. This process usually involves hiring estate agents specialising in probate houses and making sure that all items are divided correctly there's no confusion later down the line about where various items should be sent.
With all of these complications involved, you may wonder why anybody would want to buy a probate house. Let us explain…
The Benefits of Buying a Probate House
There are various benefits that you can gain by buying a probate property compared with regular properties listed on the market for sale.
Firstly, they tend to be very affordable as their price is reduced due to issues involved during the probate process such as large debts and taxes which need to be paid off before inheritances can be granted to the beneficiaries.
Secondly, probate houses tend to be sold in a very clean and tidy condition due to executors taking great measures to sell all of the deceased assets as soon as possible so that they can hand over the remaining estate. This means that buyers can usually move straight into their new home without having any major redecoration or renovation work needed doing.
Finally, probate houses are usually sold with a greater selection of fixtures and fittings than regular homes on the market. This is due to executors selling off everything that they can before handing over the remaining estate to the beneficiaries. This means the buyer may be able to negotiate any furniture or other items are included in the sale at no extra cost.
How an Estate Agent Can Make Selling a Probate House Easier
There are several ways in which the estate agent can make selling a probate house easier for all parties involved.
Firstly, their services will be required when helping to draw up contracts between buyers and sellers before any properties are viewed or exchanged with each other. This ensures that both sides know exactly what they're getting into and there's no confusion later on down the line about who owns certain items and how much needs to be paid by either party at a later date.
Secondly, specialist probate estate agents may have more knowledge than usual about which solicitors offer wills and estates support. They will also understand what steps need taking to prepare the house for probate sale.
Finally, estate agents can help keep track of everything that happens during the probate process so that all parties involved are updated regularly with the latest progress. This ensures that everyone knows exactly what's going on at any given time without having to constantly contact solicitors or the executor themselves.
A Step-By-Step Guide to Selling a Probate House
If you are the executor for an estate, selling a probate house quickly will enable you to hand over the remaining assets as soon as possible. Here are the basic steps to making a sale:
Firstly, you should begin advertising the house for sale once confirmation has been given that all beneficiaries agree to sell. An estate agent with experience dealing with probate houses will help you create an attractive listing to entice potential buyers. This should include any relevant information about your probate property such as fixtures and fittings included in the sale.
Once a buyer is found, it's time to draw up contracts between both parties which are supervised by estate agent advisors who ensure everything goes smoothly throughout until completion.
Finally, solicitors need to be contacted to provide the necessary documents that allow you as executor or property owner, to sell your probate house. This usually includes a 'grant of representation' which proves that you are legally able to act on behalf of the deceased person during this process.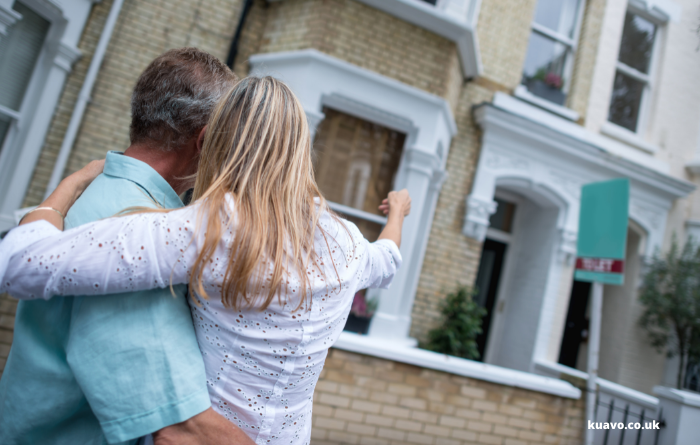 For help buying or selling a probate property contact us here or give us a call at 0151 541 7087
How Long Does Selling a Probate House Take?
Once the contracts are signed, selling a probate house usually takes between three to six months. This is because there's usually large amounts of paperwork involved in transferring ownership and accounts need to be settled between both parties before everything can go through smoothly.
However, it may also take longer if there are problems such as with any items included within the sale which didn't appear on the inventory list when the executor first took possession of the estate. If something like this happens then additional time will need to be taken for extra research, investigation or court proceedings depending on the situation.
Vacant Property Insurance
As noted above, probate houses can take a long time to sell, but unlike with a regular property on the market, there is unlikely to be anyone living there during this time. It is therefore advisable for the executor to secure vacant property insurance thirty days after they take control of the estate. There are various reasons for this such as:
To protect the value of the property in case it is damaged by intruders or vandals.
To protect any items inside which may be stolen, broken or otherwise damaged or lost.
To ensure that the property itself remains in good condition while it is empty.
To protect the executor from any liability in case someone is injured while the house remains empty.
A Step-By-Step Guide to Buying a Probate House
Again, this process is significantly easier with an estate agent who specialises in probate houses. Here are the basic steps to buying a probate house:
First, the buyer should contact an estate agent with probate property experience and explain exactly what they're looking for and how much money they have available to spend. This will help the agents find properties that suit their requirements.
Second, the buyer should visit the property and discuss exactly what comes with the house in terms of the furniture and other items inside.
Third, the buyer needs to get a comprehensive survey of the property to find out if there are any issues that need addressing.
Fourth, solicitors need to arrange the necessary probate documents so that the sale can go through smoothly. This includes obtaining any necessary grant of probate documentation that proves the executor has the right to act on behalf of the deceased person during this process.
Finally, the sale can be completed for the agreed price.
The importance of Getting a Survey on a Probate House
Whether it's a probate house or any other type of property, buyers should always get an up-to-date survey to ensure that everything is in good working order. This can save money and time further down the line because problems are identified at an early stage rather than after costly bills have started to arrive.
The main things that need checking are the structure, the roof, the heating system and any appliances. It's also worth checking that there are no issues with damp or mould, especially in older properties, because this can cause major problems and costly repairs if left unfixed.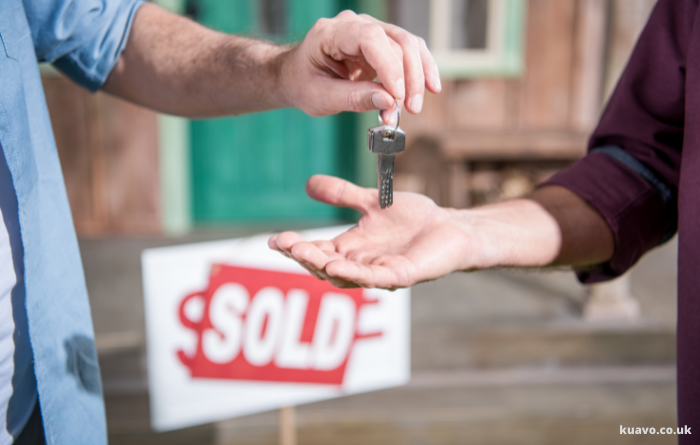 For help buying or selling a probate property contact us here or give us a call at 0151 541 7087
Final Thoughts on
Many people who buy or sell a probate house do so without experiencing any major problems, but it's still important to understand the process of a probate house sale to make the process run more smoothly. Acting as an executor who is responsible for selling a probate house or dealing with one when purchasing a house requires knowledge of every step to get a deal over the line. Our expert agents have enormous experience with probate houses so make sure you get in touch whether you are looking to buy or sell so we can advise you on the best course of action.